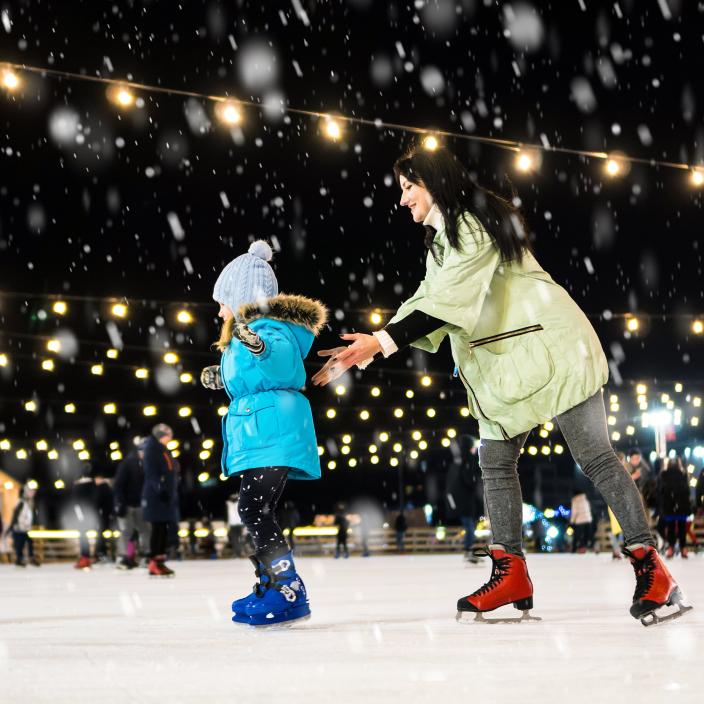 Andorra is one of the best destinations if you are planning a family getaway, as it offers an infinite number of possibilities for the youngest members of the family. From Hotel Les Closes we would like to suggest 5 activities for you to make the most of your stay. Don't miss them!
Adventure at Naturlandia
The first obligatory stop is Naturlandia: an adventure park located in a unique natural environment that offers attractions for children (and adults) of all ages. Here you can experience great thrills on board the Tobtronc, the world's longest alpine toboggan run, or on the Airtrekk aerial circuit. The little ones can also enjoy pony rides and inflatable constructions.
Relax in Caldea
Caldea is not only the largest thermal spa in southern Europe, but also a leisure centre for the whole family. While parents enjoy a wellness experience, children can have fun in Likids: the spa exclusively for children between 3 and 8 years old. In this space, where activities are carried out by specialised monitors, you will find a thermal water pool, a jacuzzi, a sauna and a beauty area.
Hiking at Tristania Lakes
If you are a nature lover, you can't miss out on a hike around the three Tristaina Lakes: the First, the Middle and the Upper Lakes. These high mountain lakes are located at an altitude of over 2,300 metres and offer spectacular views of the landscape. It is an itinerary with few slopes and is suitable for the whole family.
Culture at the Carmen Thyssen Museum Andorra
If you come to Andorra, you should know that all museums are free for children under the age of 10. From Les Closes we would like to recommend the Thyssen Museum: one of the cultural points of reference in the Principality where the Carmen Thyssen private collection is exhibited. The museum also has an educational room where children can take part in activities, games and workshops related to the world of art.
Skating at the Ice Palace
If you visit Andorra in summer, you can also enjoy winter activities at the Ice Palace in the town of Canillo. This leisure and sports centre has 1,800 m2 where you can skate, go ice-karting or even get started in the world of curling with expert instructors. It also has a heated swimming pool, a tennis court and a children's play area.
Andorra is synonymous with nature, adventure and fun for the whole family. At Hotel Les Closes we offer you all the comforts to make you feel at home and enjoy an unforgettable holiday, and we're sure you'll come back for more!