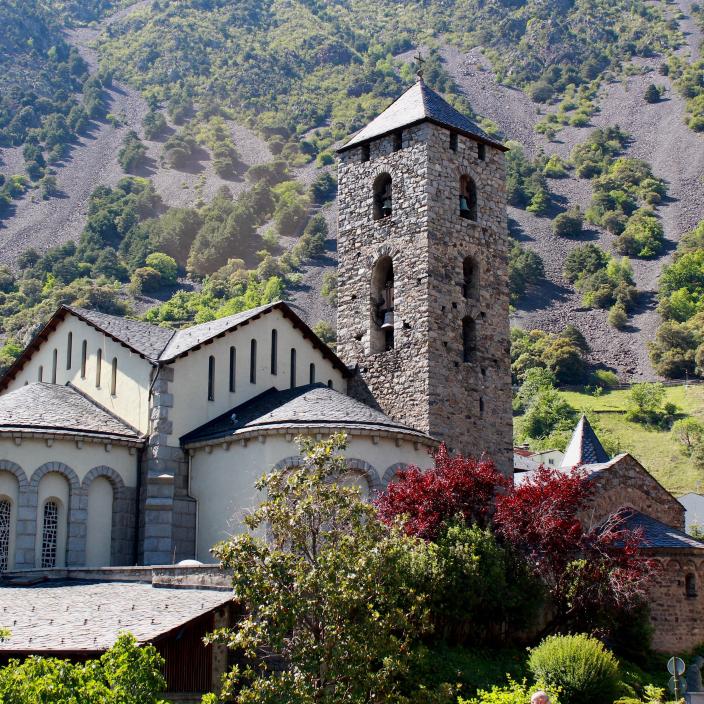 Are you a mountain lover, do you fancy a getaway to disconnect, do you want to do cultural tourism? Andorra is your ideal destination: many tourist activities for everyone. Although winter sports are the jewel in the crown, Andorra also offers many activities and tourist attractions now that the good weather is back. Stay at Hotel Les Closes and come and discover this small natural paradise. What's more, if you book before 30/4, you can enjoy a fantastic discount!
If you love hiking, you will find a wide range of mountain paths and trails for all levels that will allow you to discover the natural wealth of the country. From the Gran Recorrido routes for the most expert hikers, to the Camins d'Andorra for those who want to take it easy and go on shorter excursions. On these routes, you can enjoy the three Natural Parks: the Vall de Sorteny, the Vall Madriu-Perafita-Claror and the Valls del Comapedrosa.
Andorra would not be understood without cycling and, come the good weather, it is one of the best ways to discover the charms of the area. The Principality has up to 21 mountain passes, such as Arcalís, Arinsal and Cabús. The wide variety of routes and the good road conditions, especially for cycle touring, make Andorra one of the favourite destinations for lovers of two wheels. What's more, at Les Closes you can bring your bikes with you.
In addition to its natural charm, Andorra also has an enormous historical heritage that is well worth a visit. You'll find several examples of Romanesque art in small churches such as Sant Joan de Caselles and Sant Martí de la Cortinada. Andorra Tourism has designed different cultural itineraries that will allow you to discover the secrets and details of the history of the Principality, as well as visiting renowned buildings and museums such as La Casa de La Vall or the Basilica Santuari de Meritxell.
If, on the other hand, you are thinking more of a getaway to rest and relax, Andorra is also the place for you. There is a wide variety of spa and wellness centres, where you can pamper body and mind with all the services they offer: massages, facial treatments, thermal waters, among many others. The centre par excellence is Caldea, with the Thermoludic Spa, the Inúu Spa and the Orígens Spa. It is always a good time to take care of yourself, and what better way to do it than in Andorra?
Andorra is also a perfect destination for a family getaway. Both the nature and cultural tourism routes are adapted to be done with children. Andorra also offers the chance to discover local gastronomic products, such as jams, chocolate, cheeses, wines and honeys, thanks to visits to factories, shops and farms specially designed for children.
You can also enjoy Andorra's wide variety of shops and shopping centres for electronics, fashion textiles, perfumery... Whatever you need, you'll find it in the Principality. One of the most important shopping areas is located on Avinguda Carlemany, in the parish of Escaldes-Engordany, which is where Hotel Les Closes is located, an ideal location for convenient shopping so you can go home with your hands full!
Stay at the Hotel Les Closes to discover the charms of Andorra. If you book between 29/3 and 30/4, for a stay between 1/4 and 30/8, you can enjoy our special promotion: from 30€ per person per night with breakfast included. Just enter the promotional code: SORTIM? When you make your reservation through our website, don't wait any longer and come and visit us!