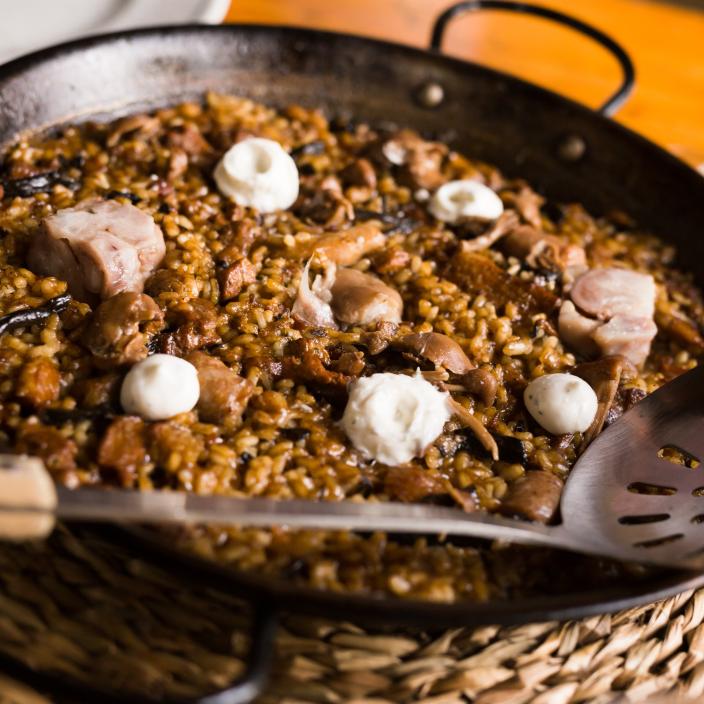 Gastronomy is one of the main attractions of Andorra, which offers a seasonal cuisine based on seasonal products. Thanks to its location in the heart of the Pyrenees, Andorran dishes are strongly influenced by Catalan and French tradition.
At the hotel Les Closes we have two restaurants where you can taste the typical flavours of Andorra. On the one hand, Restaurant Les Closes is a family restaurant specialising in traditional and market cuisine; on the other hand, Noranta Tres is a sophisticated corner with a vegetarian, ecological and healthy proposal.
But what characterises Andorran gastronomy? Mainly, the mountain aromas present in sausages such as bull or longaniza sausage, as well as stewed or grilled meats. You will also find some river fish dishes (such as the classic Andorran trout) and various types of mushrooms, such as cep, robellon and chanterelle.
This raw material is used to cook some of the country's best-loved dishes: escudella, Andorran cannelloni, mountain trinxat and snails a la llauna. To complete the meal, Andorra has exquisite high-altitude wines carefully produced by local winegrowers.
During your stay in Andorra, you will also have the opportunity to visit the factories, shops and farms where local products are produced. From meats with the "Protected Geographical Indication" seal, to shepherd's cheeses and top-quality cured meats, as well as organic eggs.
You can also learn first-hand about the production process of sweets such as fruit jams, chocolates and honey. And don't miss the Ratassia de la Carmeta, an artisan liqueur made from nuts and medicinal herbs harvested by hand.
If you want to live a unique gastronomic experience, from the hotel Les Closes we open the doors of Andorra for you. Come and discover it with us!