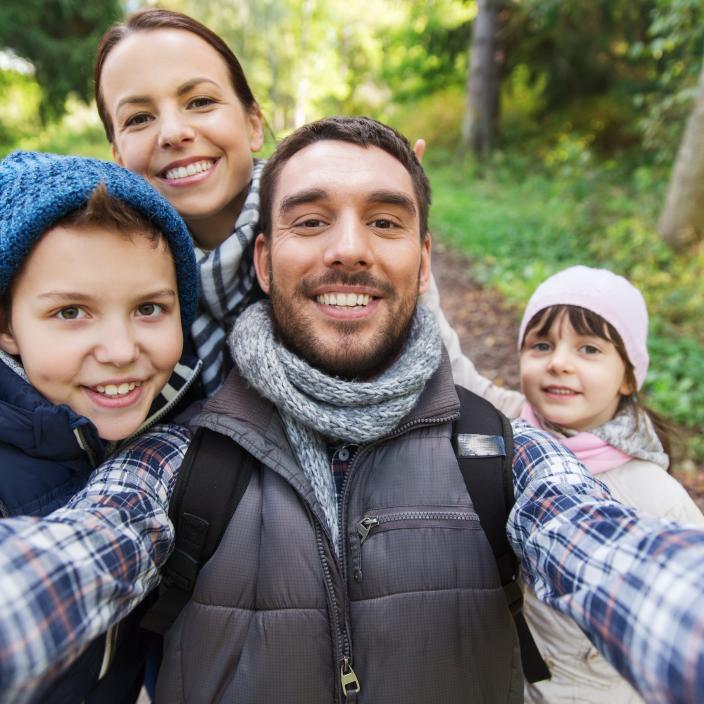 Have you heard of the Tamarros? These legendary beings live hidden in the forests of Andorra and are the protectors of the natural environment. Their goal is to fight against dirt and preserve the fauna and flora, and to do so they need the help of children who want to collaborate.
This activity, organized by the Andorra Tourist Office, invites families to find the seven magical portals where the Tamarros live and place a round stone in them so that they can function properly. All of them have a different name (Nilo, Enko, Dino, Massa, Andy, Lau and Caldes) and are scattered among the different parishes.
Before starting the adventure, you have to ask for the Tamarros Card at the nearest Tourist Office and mark the figures you find with the corresponding symbol. All the people who participate in the search and present the completed card will be rewarded with a prize.
But this is not the only initiative that Andorra has launched for visitors to enjoy its wonderful natural environment. If you are passionate about selfies, in the Principality you will find 35 supports where you can place your cell phone, activate the automatic shutter and capture the best snapshot.
The selfie points are strategically located in some of the most emblematic points of the country: in natural areas such as the Vall d'Incles (Canillo) or the Port Negre (Sant Julià de Lòria); spaces of cultural value as the set of Les Bons D'Encamp or the Massana (in Sant Cristòfol d'Anyós) and viewpoints such as Roc del Quer (Canillo) or the Grau de la Llosa de Sorteny (Ordino). There are also some located in the urban center, such as the Plaça de la Rotonda in Andorra La Vella.
If you want to enjoy a good day with the family, from Hotel Les Closes we invite you to locate the seven Tamarros and take a selfie in the most charming places of Andorra. Stay with us and you will repeat!