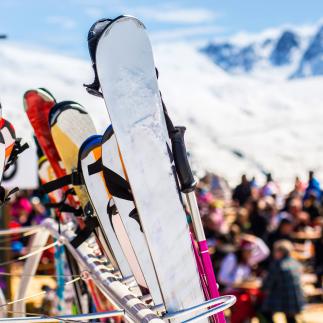 If you stay at the Hotel Les Closes in Andorra, you will have access to a wide variety of activities and attractions that will allow you to discover the most fascinating secrets of this beautiful country in the Pyrenees.
From our facilities, you can visit emblematic places such as Caldea, Vallnord, Granvalira or the Carmen Thyssen Andorra Museum, among others. You will also be able to explore the towns and mountains of Andorra, immersing yourself in its culture, gastronomy and lifestyle.
In addition, Andorra is known for being a shopping destination par excellence, with a wide variety of stores that offer a large number of exclusive products at very attractive prices. If you are a shopping lover, you cannot miss the opportunity to explore the most fascinating corners of Andorra and take home unforgettable memories of your stay.
At the reception of the Hotel Les Closes we will be happy to offer you all the information you need about the most interesting activities and attractions in Andorra, so that you can enjoy a unique and personalized experience in this beautiful country.
Do not hesitate and book with us to discover all the secrets of Andorra!